Are you sitting at home wondering, what are the best ways to get paid to promote products?
You can earn money by promoting affiliate products and partnering with brands. Once you've signed up, you can get paid to recommend products to your friends and following. Your advertising strategy will greatly decide how much profit can be earned.
The first step is finding out which companies will pay you for advertising their product.
After signing up, you'll need to figure out how you're going to market that companies product. Getting customers can be very hard!
Being good at advertising isn't easy, but you can make a lot of money. Let's take a look at how you can make money promoting products.
Key Takeaways
Anyone can get paid to promote products for companies and brands.

Each company has its requirements for who they're willing to partner with. Typically, companies are looking for people with an audience, such as an established website or social media account with followers.

Three ways to earn for advertising products include online display ads, affiliate marketing, and wrapping your car for money.

You can also partner with brands to promote their products and get paid by creating sponsored content. Sponsored content is content in which you are paid to mention the brand's product.
This article may contain affiliate links which pays a commission and supports this blog. Thank you for your support!
Can anyone get paid to promote products?
Usually, anyone can sign up to promote products. However, each company will have their own requirements for joining. You will need to search for companies that pay you to advertise, find their requirements, and apply to each program.
For example, a digital course website like Udemy has an affiliate program.  I reached out to Udemy to see what it would take to join their program.
As you can see, joining their program isn't for people just getting started. First, you are going to need a website or social media account. Your website needs to be established before you'll be accepted.
If you want to be accepted, at a minimum, you'll need:
1,000 monthly website visitors. If you're applying with a social media account then you'll need 1,000 followers.
Verified website traffic. You'll notice website traffic is verified using Similarweb. If you're not showing up on Similarweb, then you'll need to ask if you can verify traffic through Google Analytics.
Site content and theme are very important. Udemy wants to verify you own a legitimate website. Most new bloggers want to start making money from the get go. It's a common newbie mistake to apply for programs without any website traffic or content.
The program requirements really break down to one thing, owning an established website. A store can't make any money without any foot traffic. Your website isn't any different. Focus on growing your audience so that you can make sales.
In order to be good at advertising, you'll need something of value. As a blogger, you write helpful posts and share relevant products for your readers. Helping more people will result in you earning more money.
Click to Tweet! Please Share!
Click To Tweet
How to get paid for advertising products
You can get paid for advertising products through display ads, car wrap advertising, and affiliate marketing. Often, you'll  receive a commission for referring business. For example, you might earn money when someone clicks an ad on your website or purchases a product you recommended.
Posting ads for companies is one of many ways you can start making money promoting products. Simply create an ad, promote your content or ad, and get paid.
Online display ads
Display ads are one of my favorite ways to make money online. Ad networks provide you a snippet of code. You can take that snippet and paste it on your website. You get paid whenever someone views or clicks an ad.
To get started, you're going to need a website or YouTube account. Note that starting a YouTube account will limit your options to using only Google Adsense.
Next, you're going to want to create content. A blogger needs to create articles so people can find their website. The more content a blogger has, the higher chances someone will find an article and see an ad. Higher website traffic will result in higher ad revenue.
Generally, display ads allow you to earn between $12 and $25 per thousand views. So a blog that gets 100,000 pageviews per month most likely earns between $1,200 and $2,500 in ad revenue.
Click to Tweet! Please Share!
Click To Tweet
Car wrap advertising
Wrapping your car for money is one of the easiest ways to get paid for posting ads. Simply sign up for a company, get your car wrapped, and drive as normal.
You can earn up to $400 per month driving with a car wrap. Partial wraps earn less than a full car wrap and a window decal pays the least.
What are some legit car wrap companies?
Wrapify – Wrapify combines technology and advertising to get a fair price for your driving. Get your car wrapped and download the App.Start the App while driving and Wrapify calculates an estimated earnings by how visible your car was during your drive. This means you get paid more for driving down a busy highway than an old dirt road.
Carvertise – Carvertise allows you the flexibility to say yes or no to specific advertisers, so you can be happy with what's wrapped on your car. Additionally, some Carvertise campaigns will pay you an extra $30 to park your car at a location for a set amount of time.
Free Car Media – Most of the advertisements are back window ads which nets you about $50 per month. In addition, you will be required to install the advertisement yourself.
Affiliate marketing
Affiliate marketing is a very profitable strategy for promoting products. In fact, you can make good money advertising affiliate products! Find a product that fits your niche and see if they have a program which will pay you to advertise.
Once you've found a product to promote, you'll receive a unique link. Your link tracks all purchases which were made through your link. The company tracks all business you referred and sends you a check.
All you have to do is share your link and earn money!
So where can you find companies with products to promote? Usually, you can find a "Partner with us" or "affiliate program" at the bottom of a companies website.
ShareASale is a huge network of companies looking for people to promote their products. You can browse a list of companies and apply to join each merchant's affiliate program.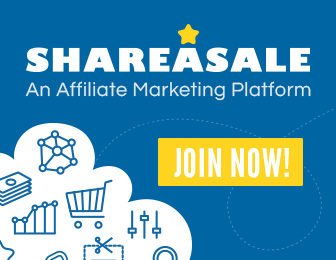 The company will review your application to join. Approval is up to each company, but there are thousands of companies to choose from. Most companies are looking to see if you have an established website that works with their brand.
Sovern //commerce, formerly known as Viglink, is the easiest way to make money through affiliate marketing. Ad a snippet of code to your website and links to products start to earn money.
Viglink will then send your referral to a merchant with the highest potential to convert.
Using a company like Viglink makes it easy to focus on your writing. You spend less time applying for programs and more time creating content. The down side is they take a portion of your affiliate sales.
Click to Tweet! Please Share!
Click To Tweet
How to promote brands and get paid
You can get paid to promote brands by posting sponsored content or posting on social media. Sponsored content advertises a product in the form of a blog post or YouTube video for your audience. You can find a sponsorship by joining a blogging network which pairs you with companies.
Tracie Fobes wrote a great guide on figuring out how much you should charge for sponsored content. In the article, she mentions never taking a sponsored opportunity for less than $250. Otherwise, you're doing to much work for not enough reward.
Remember, brands are looking to partner with established online influencers. If you don't have anything of value then you'll want to revisit sponsored content later. Examples of valuable items include highly trafficked websites or social media accounts.
So where can you find companies to give you sponsored opportunities?
First, you need to sign up for a blogging network. A blogging network connects content creators with companies who need advertising. Examples of companies include:
Izea
Social Fabric
Tap Influence
You have a higher chance of finding work by signing up to multiple blogging networks.
Click to Tweet! Please Share!
Click To Tweet
Summary: Get paid to promote products
As you can see, there are multiple ways you can get paid to promote products. In order to be successful, you're going to need something of value. Advertisers are looking for online influencers with large social media followings or highly trafficked websites.
Anyone can get started promoting products for profit. However, each company will have rules on who and how a product can be promoted. Therefore, you need to check each companies requirements before singing up.
Generally, you can either advertise a product or work with a brand. Both have their strengths and weaknesses. Advertising products tend to be a more passive source of income. Usually, working with brands will keep you busy as it requires new content to be made.
The main ways to advertise products include display ads, affiliate marketing, and car wrap advertising. Display ads are a passive income source where you take a snippet of code you can place on your website. Affiliate marketing involves sharing your link to a product and earning money for referring business. Car wraps can be done by anyone who owns a car and meets the companies requirements.
Promoting brands is especially profitable when you have a large following or social media. You can create a piece of sponsored content and promote it to your audience.