Did you know that you can make money advertising for companies? Yep, there are so many ways to get paid as a novice advertiser.
How would you like to be earning a full-time income advertising for companies from your laptop?
People are finding ways to make money from home. Advertising is one of the easiest ways to make your work from home dreams a reality.
Luckily for you, I'm going to show you proven strategies to make money easily with advertising. How much you earn is up to you and the strategy you choose.
So let's get started, shall we?
This article may contain affiliate links which pays a commission and supports this blog. Thank you for your support.
What companies need help advertising and will actually pay you to advertise?
Surprisingly enough, every company needs advertising. If no one knows about your business then how can you make any money?
You can advertise for Multi-Level Marketing companies, anyone willing to split a commission with you for selling product, and companies with money.
Multi-Level Marketing companies sell a specific line of products. Think Advocare or Doterra. These companies give you a percentage of the profits for referring business. However, MLMs don't have the best reputation which can scare people away. Usually, MLMs are heavily focused on recruiting others to sell products. MLMs often have strict rules on how you can and cannot promote their products.
Split commissions. Companies will pay you a commission for referrals. Unlike MLMs, there is no recruiting of others. It's just a commission based sales model.
Companies with money understand that advertising creates more revenue. Getting money from these companies is harder to do, but more rewarding.
These companies will pay for you to help them advertise. Each have their own strengths and weaknesses.
Click to Tweet! Please Share!
Click To Tweet
How much do companies pay for advertising?
Pay depends on the strategy you use and your efforts. Some strategies are more profitable.
If you get a car wrap then you'll have a guaranteed income that pays a couple hundred per month. Advertising with affiliate marketing or other commission based methods depend on how many sales you can generate and the size of the commission.
Affiliate marketing
Affiliate marketing can be a huge income generator if done right. Bloggers and social media influencers use affiliate marketing to generate a large portion of their income.
Essentially, you get paid a commission to sell someone else's product. With the right strategy, affiliate marketing will earn you money in your sleep.
For example, you can join the Amazon associates program. When you send a customer to Amazon and they purchase a product, you earn a small commission.
So how do you know what companies have affiliate programs?
The easiest way is to look at the bottom of a companies website. You're looking for a spot that says something like "Affiliate Program, Affiliates, or Partner with Us."
You'll see "Partnerships" at the bottom of Best Buy's website.
Clicking on partnerships brings you to the section of Best Buys website where you can learn about their affiliate program.
You can also join affiliate networks like ShareASale. ShareASale is a large collection of companies offering affiliate programs in one convenient place for you.
Creating an account is easy and free. Once you're approved, search for a merchant you want to promote. Some merchants will automatically accept you while others have high requirements for affiliates.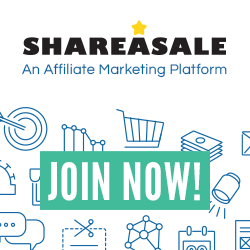 Online advertising agency
While affiliate marketing involves making a sale, starting your own digital ad agency involves acquiring clients. Your ad agency will help businesses with their online advertising through retargeting campaigns. Most businesses don't know the first thing about advertising online, which is where you come in.
You will be working with professional businesses so you'll need to seem legit. One of the best ways to build credibility is to create your own ad agency website.
Make sure you have an email address that ends in your website (e.g. yourname@yourwebsite.com). Having a website with a professional email makes you sound more credible.
How to create an online advertising agency
The first thing you want to do is identify businesses that actually have money which are located in a large city. Examples include restaurants, salons and spas, yoga studios, tattoo parlors, etc.
Select one type of business that you want to promote. For our example, let's say you want to advertise for Yoga studios.
Next, contact the Yoga studios in large cities. I'm talking every yoga studio in every major US city. Call them by phone because ignoring an email is easy. Get at least one per city to agree to work with you. Have a contract ready to send over with the details of your arrangement.
Maybe you charge a monthly $2,000 advertising fee plus any money they want to spend on advertising. Let's say your average Yoga studio has $5,000 each month to send your way. You get $2,000 and spend $3,000 on targeted advertising.
Now let's assume you got 10 clients into a 12 month contract. At $2,000 per client, you're now making $20,000 per month in advertising fees.
Take some of that $20,000 and hire freelancers to create high quality digital Yoga images for advertising. Personalize them for each Yoga studio.
Learn how to create retargeting campaigns where people search on Google for "best Yoga in Seattle" and now they see your ad on Facebook. Now you're using that same advertisement for 10 different Yoga studios in different marketplaces.
Congratulations, you are now earning $20,000 per month setting up ads.
Click to Tweet! Please Share!
Click To Tweet
Wrap your car
Wrapping your car is one of the easiest ways to make money advertising for companies. If you don't care giving up the look of your car to be wrapped in an ad for Pepsi then this can be a good opportunity.
Companies pay different rates depending on how much you drive and where you drive. You'll earn more money driving in higher populated areas.
What companies will pay me to wrap my car?
There are a few different companies that actually pay for you to wrap your car in an advertisement. Some of the better companies include:
Carvertise pays around $100 per month for a car wrap advertisement. Some campaigns pay up to $200 per month. Carvertise allows you the flexibility to say yes or no to specific advertisers, so you can be happy with what's wrapped on your car. Additionally, some Carvertise campaigns will pay you an extra $30 to park your car at a location for a set amount of time.
Free car media is another car wrap company that will pay you up to $400 to wrap your car. Most of the advertisements are back window ads which nets you about $50 per month. In addition, you will be required to install the advertisement yourself.
Wrapify combines technology and advertising to get a fair price for your driving. Get your car wrapped and download the App. Start the App while driving and Wrapify calculates an estimated earnings by how visible your car was during your drive. This means you get paid more for driving down a busy highway than an old dirt road. You can earn anywhere from $84 to $400+ with wrapify, depending on many factors including the size of wrap (e.g. Panel, Partial, or Full wrap).
As you can see, there are plenty of companies that will pay you to drive. Car advertising is pretty close to making money while doing nothing!
Build an online presence
Building an online presence can make you a lot of money. However, becoming internet famous takes a lot of time.
Remember, companies pay where people are looking and that includes social media. The more followers, fan engagement, and website visits the more money you can make.
There are many ways to make money simply having an online presence. You can be paid through ads, sponsorships, affiliate marketing, digital products, consulting, and more!
Companies like Izea help you find companies to partner with and advertise to your social media followers. So even if you don't own a blog then you can still monetize your social media accounts.
Revenue made online is often measured in RPM or Revenue Per Mili. Essentially, it's a fancy way of saying how much money you earn for every 1,000 page views.
So if you own a blog that gets 100,000 page views per month and you earned $1,500 from ad revenue. Your RPM would be $15 [=$1,500/(100,000 pv/1,000)].
Ideally, your RPM should get higher as time goes on. A decrease in RPM means more people are seeing your stuff but you're not earning as much.
So what are some popular ways to build an online presence?
Click to Tweet! Please Share!
Click To Tweet
Blogging
Blogging has become very popular way to make money online. Write consistent content for your website that is entertaining or helps someone solve a problem.
Just like a rocketship, blogs take a lot of work to get off the ground. Once you start making a name for yourself, rapid lift off happens!
Again, you can monetize through numerous methods. Placing ads on your website is an easy way to get started. Most bloggers see the majority of their income from affiliate marketing or their own products.
YouTube
YouTube is very similar to blogging except you focus on video content. Your audience will expect consistent content but they will be loyal buyers if you build trust and provide value. Consistency is key for making money every day!
YouTube has a very profitable potential because so many people aren't making videos.
I've read a few interesting articles on people making money from YouTube. One person made over $150k per month with their Real Estate content and courses. Another teenager was making over $10k per month making videos about his vending machine business.
You can start with your iPhone! There's an app for that.
Click to Tweet! Please Share!
Click To Tweet
Instagram
Instagram is all about high quality pictures. You can make a lot of money with Instagram when you have a large following.
Companies may contact you and ask what your advertising rates are. They are usually willing to pay you to take a few pictures with their product and post it online.
Some companies will ask if they can trade a product for advertising on your instagram. Doing so completely undervalues what you've built. I highly recommend setting rates and being firm with your prices.
Get paid to advertise on your body
Did you know you can get paid to advertise on your body? Some companies are willing to pay you for skinvertising. Skinvertising involves getting a tattoo in a visible area like your forehead.
Are they real tattoos? Absolutely not! Generally, you receive a temporary tattoo from the company wanting to advertise.
You can read all about using your body for advertising on Work at Home Adventures. You'll read numerous ways of making money advertising with your body. Including stories of a man who earned $37,000 with one eBay listing which required him to wear a tattoo for 30 days on his forehead.
Click to Tweet! Please Share!
Click To Tweet
Summary: Get paid advertising for companies.
As you can see, there are many ways you can get paid advertising for companies. Generally, the more work you put into advertising the more you're paid.
Start by determining what companies you would be interested in advertising. Generally, Multi-Level marketing companies offer a commission per sale. However, MLM's have strict rules on how to promote products. Affiliate or joint venture companies may offer to split a commission for qualifying sales. Otherwise, find companies that have money, land a contract, and help them advertise.
Affiliate marketing is the bread and butter of commission based sales. Companies like ShareASale provide you with easy access to companies looking for partners to promote products. Simply create an account with ShareASale and find Merchants you want to promote.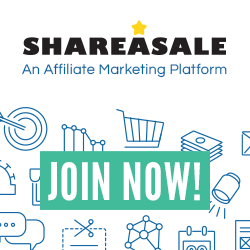 One of the most profitable ways to make money includes starting your own online advertising agency. Starting your own agency takes a lot of work, but is well worth it if done right. I would start by asking what business you want to serve. Then, target the same business in multiple cities to reduce extra work.
Wrapping your car is the easiest way to make money advertising for companies. Simply add the wrap, drive around, and get paid. The three best companies are  Carvertise, Free Car Media, and Wrapify.
You can also build a platform online to make money advertising. Examples include blogging, YouTube, Instagram, etc. Companies like Izea will match you with advertisers once your platform is big enough. Generally, it takes time to build an online platform, so be patient.
The last method is to allow companies to advertise on your body. If you don't mind wearing a tattoo on your forehead then you could earn big bucks!